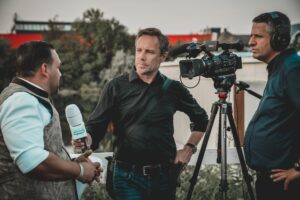 With many high school students thinking about going to college soon, one of the biggest questions is what will you major in? Some people have a good idea of what kind of career they want after college, but others need to explore their options. If you are thinking about studying communications, you're probably wondering if it is worth it.
As a communications professional, Shawn Singh Behal is fascinated by the way the public consumes modern media. Today he shares the benefits of majoring in communications.
People with a communications major are in high demand, and job prospects are expected to grow in the coming years.
Communications majors enjoy a wide range of job opportunities to choose from. Whether you want to work in marketing, journalism, social media, branding, event planning, journalism, and more, there are a lot of directions you can take your career in.
Written and verbal communication skills are an essential part of any career, so developing these skills in your major will set you up for success.
You get to put your creativity and critical thinking skills to use.
Because there are so many job opportunities, this is a great major for all of those students out there who aren't sure about what they want to do after college.
Here are some common roles communications majors go into after college:
Social media manager
Copywriter
Freelance writer
Broadcaster
Journalist
Event planner
Brand strategist
Fundraiser
Health educator
Product designer
Reporter
Speechwriter
Digital marketing strategist
Content strategist
Human resource specialist
Editor